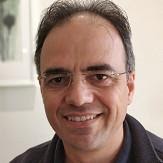 Soufiane has worked all over the world, serving as a trainer, coach, project manager and process leader. He holds a Six Sigma Black Belt and dozens of awards for coaching, leadership and training.
Soufiane worked at the Procter & Gamble Company for more than 23 years, leading GBS and IT programs in Egypt, Asia, Africa, Europe and the Middle East.
He is an expert in infrastructure delivery and recognized for his strategic vision, planning and understanding of customer needs and service delivery.
Soufiane is a certified Franklin Covey facilitator, a visiting professor of IT Systems at the Ecole Centrale in Casablanca and an author of the award-winning book: "You Can Change the World: The Secret to Reach Success and Leave a Legacy."
He earned his degree in Computer Science Engineering from the Ecole Nationale Supérieure d'Informatique et de Mathématiques Appliquées de Grenoble.