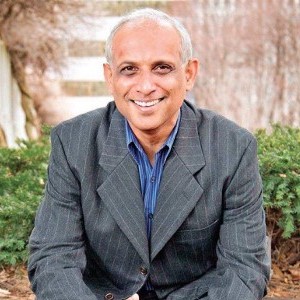 Tony is an internationally recognized shared service and IT leader, best-selling author on Digital Transformation and acclaimed speaker and consultant with more than three decades of experience driving game-changing results.
Tony co-founded Inixia when he saw companies struggling with challenges he and his teams solved years ago while building one of the world's first and largest shared service organizations – Global Business Services (GBS) – at the Procter & Gamble Company. With fellow co-founder Filippo Passerini and other global thought leaders, Tony has packaged, perfected and created shared service best practices with the aim of helping any organization deliver exponential growth, innovation and quality.
Tony's wealth of experience is rooted in a 27-year career at Procter and Gamble, where he rose through the ranks by developing and implementing innovation in technology, process, thinking and culture.
He was part of the leadership team that formed GBS and then shaped it into the most high-performing shared service in the world, repeatedly recognized as best in class. He also led the IT integration of the Gillette Company into P&G, helping complete the process in less than 18 months and at billions below budget.
In 2019, Tony wrote Why "Digital Transformations Fail", which rose to become #1 on Amazon's New Releases for Organizational Change. It also was listed on publisher Berrett-Koehler's best-sellers for July 2019 and recommended by various publishing forums including CEO-Reads, Book-Pal, CEO Library, Forbes and others.
Tony serves as a counselor, advisor and board member for several organizations around the world, aiming to foster positive change and growth.