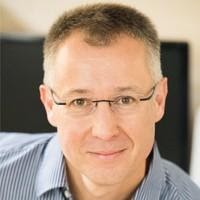 Péter is an experienced international consultant, trainer and coach backed by experience as a highly successful IT professional. He is widely recognized for developing both top-performing teams and individual leaders as well as personally leading disruptive technological and organizational change.
Péter began his career at the Procter and Gamble Company, where he rose to leadership roles quickly in his +24-year career with the global consumer goods giant, helping design new systems, processes and services. As global head of P&G's Digital Marketing and eCommerce Business Intelligence, he step-changed P&G's capabilities in making better business decisions in the Digital Marketing and eCommerce space.
In the past years, Péter shaped and enabled the deployment of many executive teams' strategies and secured consistent execution across large organizations.
To every role and engagement, Péter brings a sharpened expertise in optimization and bringing out the best in people, teams and programs. He is a Franklin Covey trainer, building expertise in multiple award-winning and widely recognized programs, and is an expert in Leadership Development and Communication.
Most recently, Péter has focused on executive coaching and training, leveraging his own experiences and his training expertise to build high-functioning teams and leaders.