We Built and
Transformed the
Shared Service Industry
Make Our Experience Yours!

We Built and
Transformed the
Shared Service Industry
Make Our Experience Yours!

The Global Shared Services Industry is one of today's fastest growing industries.
That is because it can transform, energize and accelerate the way business is done. Around the world, nearly every company and organization is now embracing some level of shared service operations.
It is also one of the most complex and challenging areas of the business to manage and maximize.
Our Aim: Professionalize, Accelerate the Industry
We built one of the first and largest shared service organizations in the world at Procter & Gamble, then shaped it into a benchmark standard through year-on-year business transformations, showcasing how a shared service can drive efficiency, savings, productivity, innovation.
How we did it and what we learned is now helping shared service leaders, teams, and professionals achieve personal and professional success at leading companies around the world.
What's Happening in the Industry Today?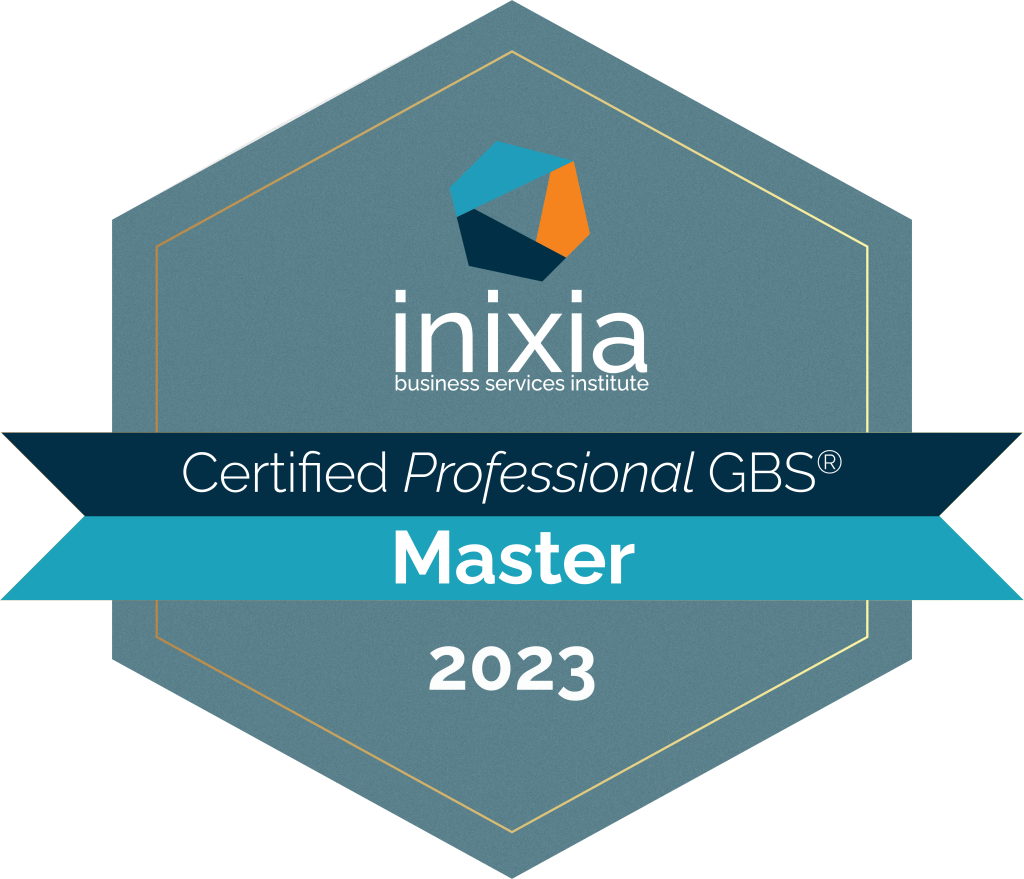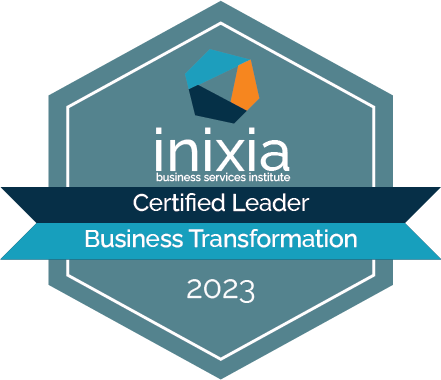 We offer the only of its kind training course that can certify you as a Master in Professional Global Shared Services. Developed with industry leaders and packed with strategies, models, and case studies, it is endorsed by the Shared Services and Outsourcing Network, the largest shared services organization in the world. Our success was underpinned by our ability to drive year-on-year business transformation. We have packaged that specialized Mindset, Skillset, and Toolset into a second certification course: Leading Business Transformation.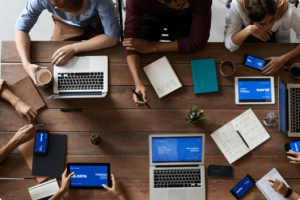 What does your organization need? Leadership Team training, organization-wide training on service delivery? A deep dive on the strategy of Running as a Business? We can package our learnings into a customized course or series of courses to advance and accelerate your work.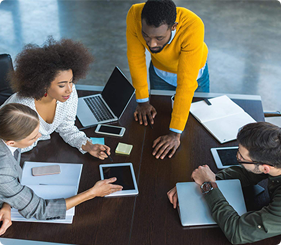 We work with an array of companies and leaders at all levels, offering strategy review, planning consultation, outsourcing best practices, and leadership development. 
How Effective is Your Shared Service Organization?
Our assessments can help you determine the current maturity and impact of your organization, which will help shape your next steps toward growth and accelerated value.

Assess your organization maturity

Deep-dive advisory assessments
"Marvelous experience! We learned from leaders who have already been through the hard patch and then brought to us the whole pack of do's and don'ts at the highest and best levels. It was an exciting experience."
Caio Cesar de Oliveria
Louis Dreylus
"I truly feel like I have access to the most creative and advanced thinking in the world of GBS."
Ilana Vorster
Estée Lauder
"Real examples and case studies from industry leaders who have already done this work at the most senior levels. Strongly recommended for all shared service professionals!"
Mert Kacmaz
Mars Executive
"This is a great way to build the skills to make you successful in the eyes of your executive team."
Dan Rose
Novartis Business Services
"Taking this course from a leader like Filippo Passerini was a priceless experience. The instructors get you involved in every single session, and you learn strategies that are not taught anywhere else."
Ali Emir Marasligil
EPAM Systems
"You will not find this exchange of ideas on real problems anywhere else, in no other training, seminar or course…I will refer back to this course work again and again."
Hari Ram
IBM
"If I had received this a year ago, I could have been even more effective in my role. I highly recommend this series!! Loved it!"
Enterprise Business Services Leader
Walmart
"All top-notch experts who achieved true excellence in GBS. We are already applying what we learned from them to our own transformation journey."
Federico Cerisoli
Louis Dreyfus
"Until now, GBS as a practice has lacked critical standardizations that can accelerate results and broadly acknowledged certifications that showcase expertise."
Naomi Secor
SSON
"Superb class! You showed us the Why of what we are doing, and the How to do it. Thoroughly enjoyed the insights from Inixia's high-level leaders."
Business Services Leader
Walmart
"Highly recommended for anyone in the GBS industry looking to help shape the future growth strategy for their own business operations."
Simon Lant
Asda Business Services
"An important value proposition for a GBS organization is the layer of flexibility in response to unforeseen circumstances. The ability to leverage global operations, talent, and technology can set a business apart from the competition."
Daad McGovern
Senior Vice President - International Operations - MedRisk
"The Inixia GBS program has helped our Enterprise Business Services in redefining the digital transformation journey. We are leveraging the GBS model to help innovate our service design by driving operational excellence, maximizing the service value and simplifying the cross functional management by adopting a functional value creation model. Engagement with Inixia leadership was insightful to outline the strategy of moving towards global financial EBS model."
Deepak Nehru
Consulting | Leadership | Strategy | Technology | Analytics | Process Automation | Metrics
"GBS must fit in the company strategy and must be supported by CEO and all Mgmt committee, and this for one simple reason: it is about changing the way the company works! GBS is not an isolated group that 'does work' but is the transformation engine for a company."
Eric Verrijssen
Strategic Advisor for IT, Shared Services and Digital Transformation
Join the growing elite trained and certified
by the best in the industry
Certification training can accelerate your career and work. We offer multiple courses throughout the year.